We were so blown away by all of the support we received during the trying climate we found ourselves in; the well wishes and thanks from our customers lifted our spirits tremendously. So, in return, we decided we wanted to give something back to the community and we thought a colouring competition would be a great way of deciding who to donate some treats to. We wanted to offer everyone a bit of fun and spread some happiness..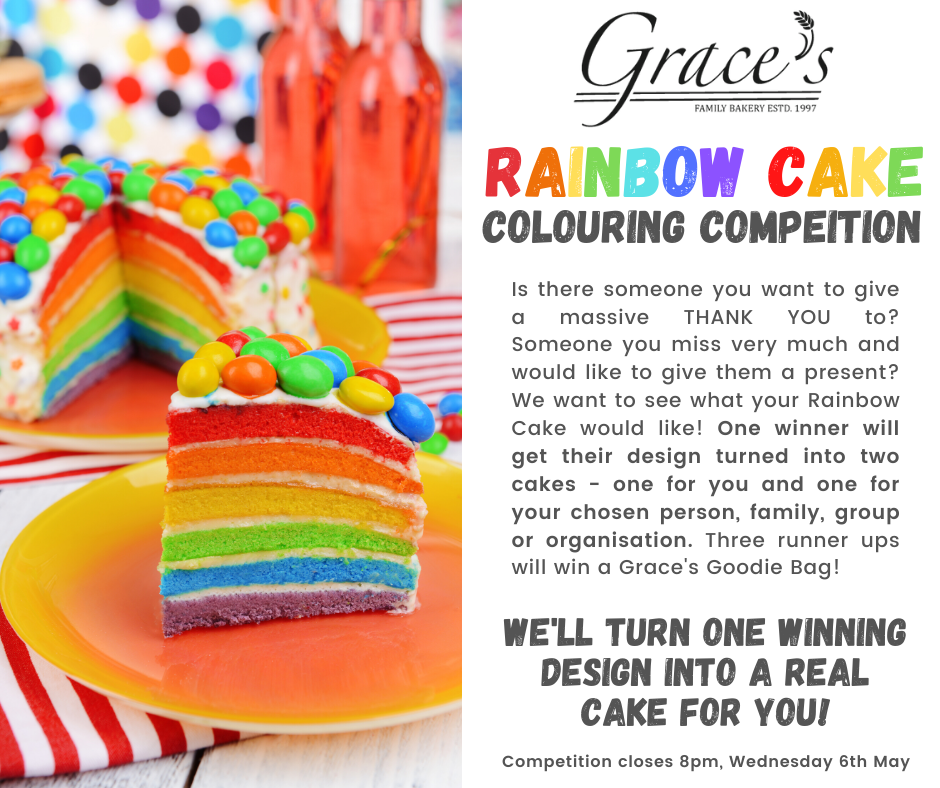 …and what better way to spread happiness than a big ol' colourful cake?
We asked our customers to think of someone they would like to say a big thank you to or someone they've been missing during lockdown. We then challenged them to design a big cake for them and we would choose our favourite to turn into a REAL one!
…and not just ONE real one either, but TWO!! One for the designer and one for the person, group or organisation of their choosing.
56 Amazing Entries
What a challenge it was for us to choose!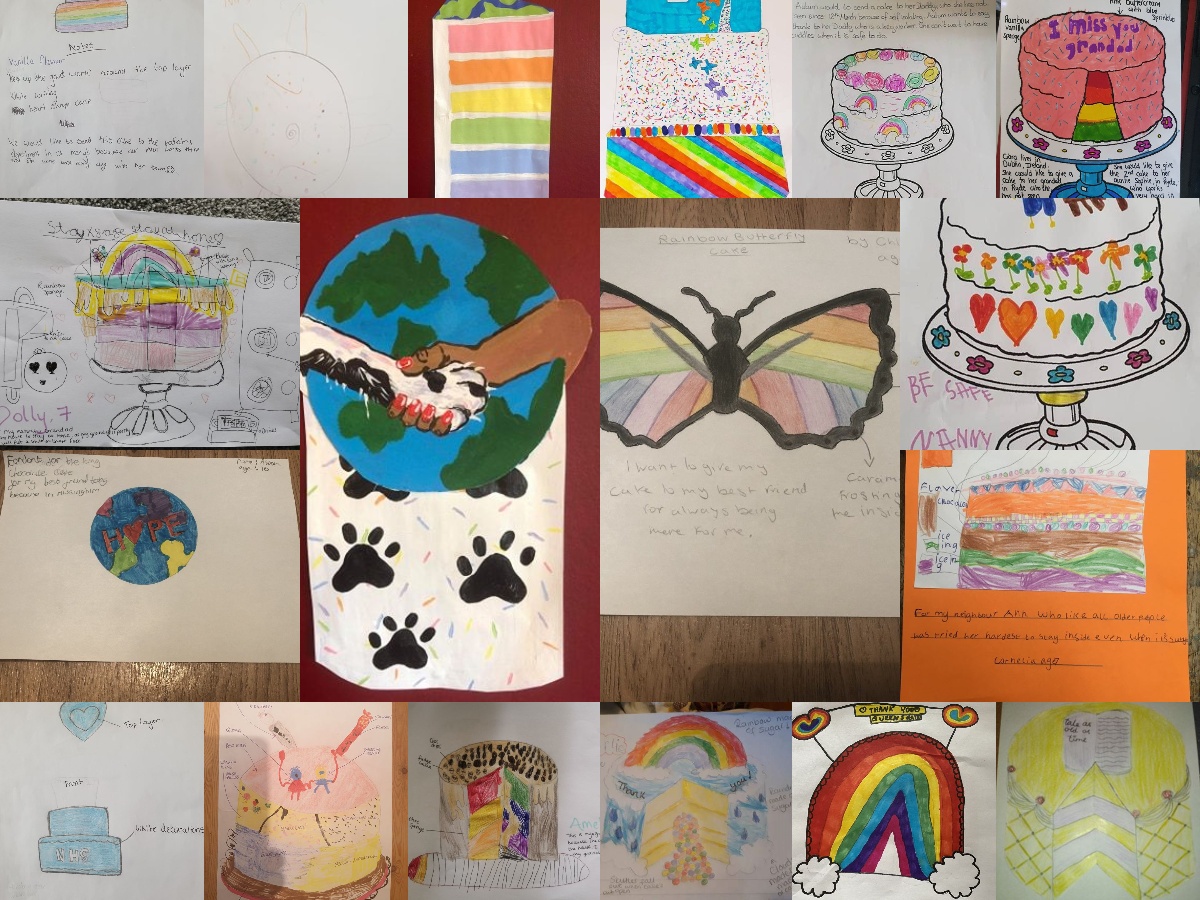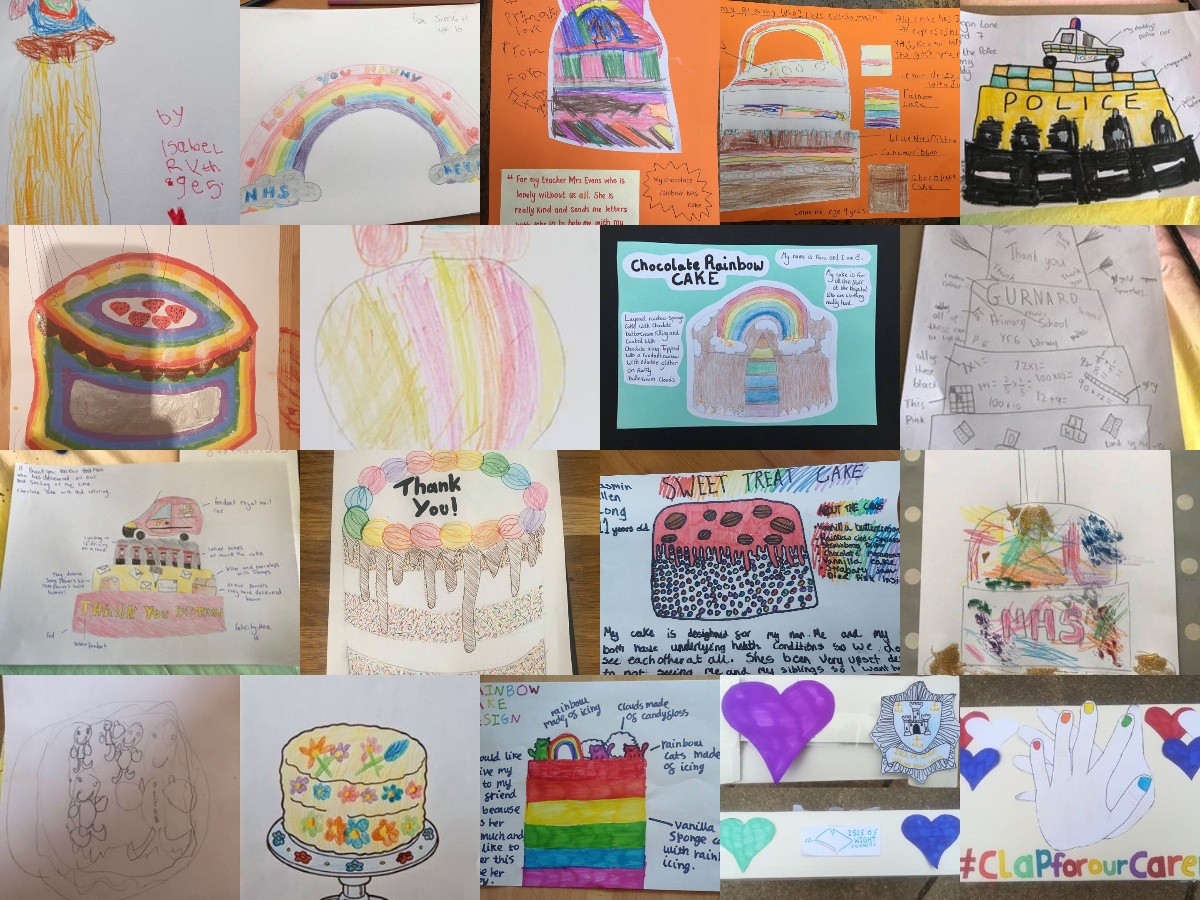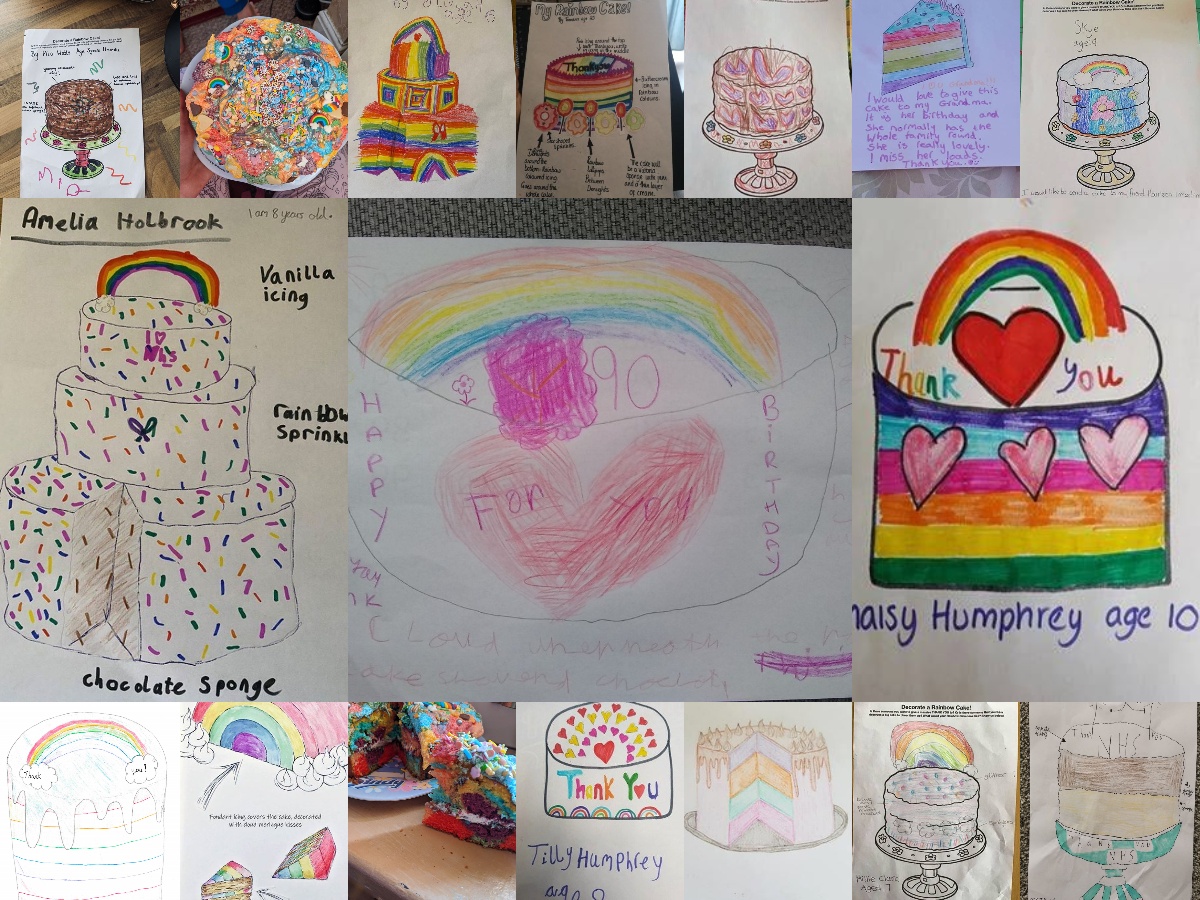 We had not anticipated such a huge amount of participation from our customers and enjoyed seeing every entry. We even had an entry all the way from Dublin! We had a big task on our hands to choose a favourite so we called on the help of the staff. We asked for 5 votes per person and added these up to find our winner…
… and it was a TIE.
So we agreed on what must be done. We would make two matching cakes for both of the winning designs!
The Winners
Amelie and Polly's Designs
🌈and the winner is…🌈Congratulations to Amelie and Polly! The staff here at Grace's picked their favourite cakes and…

由 Graces Bakery 发布于 2020年5月10日周日
Both of our winners made very thoughtful cakes for their chosen organisations.
Our winner, Amelie, designed a fantastic four tier cake to donate to St Mary's Hospital with lots of different and creative elements to it. It was challenging but extremely fun to make.
"I would really like my cake to win as I would like to give it to all the NHS workers to say thank you and show them how much we support them"
Amelie, 13 years old.
Our winner, Polly, designed a beautiful drip icing cake inspired by popular products sold by Grace's Bakery to donate to her local residential home, Blackwater Mill. It was a pleasure bringing this design to life and including a little touch of Grace's in it too.
"This is a Grace's Bakery inspired cake with colourful layers. I would love to dedicate this cake to my local residential home, Blackwater Mill. They are all so friendly there and will be feeling very isolated. This cake will cheer up all of the staff and residents"
Polly, 10 years old.
David and Jodie Redrup (son and daughter of owners Ray and Carole Redrup) worked away into the early hours to craft two matching cakes from both designs. It was a big challenge but also a lot of fun and very rewarding to know we would be putting smiles on the faces of staff and residents during a difficult time.
We hope Amelie and Polly's surprise cakes were a welcome and well deserved treat for the staff at St Mary's Hospital and the staff and residents at Blackwater Mill.
We also hope Amelie and Polly enjoyed seeing their designs come to life and eating it too!
What about the other contestants?
Of course we couldn't forget all the people that participated in the competition!
So we sent some Grace's Goodie Bags straight to their doors as a thank you for creating some amazing cake designs. (We also posted a goodie bag to our contestant in Dublin!)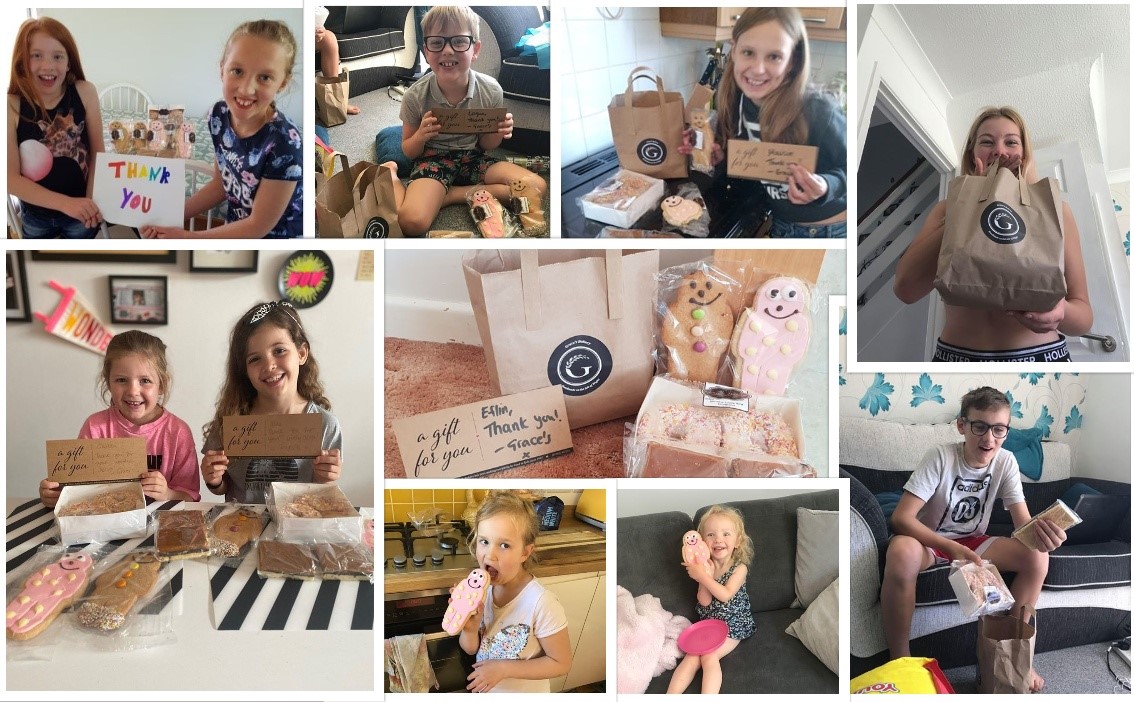 We received some fabulous photos of our contestants enjoying their Grace's thank you treats.
Seeing the joy on their faces made it all the more worthwhile!
Want to see the final cake creations?
Take a look at our posts on bringing Amelie and Polly's designs to life!
Amelie was one of our rainbow cake competition winners. We took Amelie's cake design and turned it into two REAL...
Polly was one of our rainbow cake competition winners. We took Polly's cake design and turned it into two REAL...