Mother's Day Tea & Biscuits
From £9.00
There's nothing better than a warm cup of tea and a sugary biscuit. Grace's Tea & Biscuit Box is the perfect little thank you to all those wonderful Mums out there. Each box includes a packet of Isle of Wight Tea and four soft Grace's shortbread biscuits. We have several delicious flavours of tea to choose from including Decaff. All packed inside a kraft gift box with recycled shredded paper.
Inside:
1 x Embossed Shortbread (Happy Mothers Day OR Mum You're Bloomin' Lovely)
3 x Flower Shortbread
1 x Wight Label Tea (15s)
Why not add on Beautifully selected Pink and Purple Tulips wrapped in kraft paper? Supplied by The Floral Boutique. 
Mothers Day Biscuits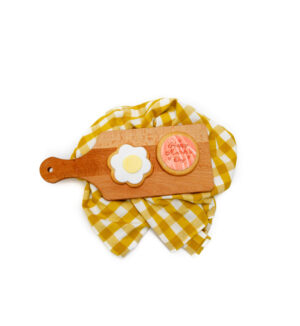 1 × Mother's Day Shortbread Four Pack